News & Impact
2020 Mildred C. Hanson Memorial Scholarship Awarded to Arden Pray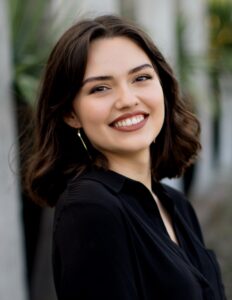 Arden Pray, a senior at the University of Texas at Dallas, is the recipient of this year's Mildred C. Hanson Memorial Scholarship.
Arden is studying Business Administration and concentrating in Real Estate Investment Management. She currently serves as President of the Real Estate Club at UT Dallas and is an intern at Weitzman, a commercial real estate brokerage based in Dallas. Her involvement with the club and her past internship experiences have been the driving force behind her passion for commercial real estate. Arden's long-term career goal is to start her own commercial real estate brokerage.
"Thank you to the SIOR Foundation for this incredible honor! This scholarship will help me complete my real estate education and enter my career with added stability. I've been passionate about real estate for many years now, and I recognize that an opportunity like this can be extremely formative to my career. For all these reasons, I am so grateful. Women have shaped my career development from the start. I credit my university advisors, CREW Network, my mother, and now the SIOR Foundation for their help in guiding me into the incredible position I find myself in. I am looking forward to representing the Mildred C. Hanson Memorial Scholarship, getting involved in SIOR, and continuing Millie's legacy." ~ Arden Pray
Established in 2008, the Mildred C. Hanson, SIOR Memorial Fund has generously instituted an educational scholarship program intended to encourage and assist qualified female students in obtaining an education that will lead them into productive careers in the commercial real estate industry.