News & Impact
Tracy Forsling Receives $10,000 Scholarship Through Chapter Matching Scholarship Program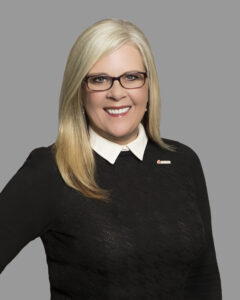 Tracy Forsling, an associate with Cushman & Wakefield in Salt Lake City, Utah, is the recipient of a $10,000 scholarship, awarded by the SIOR Foundation, SIOR Utah Chapter, and the University of Utah.
"Thank you to the SIOR Foundation, the SIOR Utah Chapter, and the University of Utah for this scholarship. Receiving such generous support will give me the opportunity to pursue my Masters of Real Estate Development (MRED), which I will use as part of my recent move to a career in commercial brokerage. Knowing that the scholarship was made, in part, through donations made by SIOR members, both here in Utah, and throughout the globe, reinforces my desire to someday join the ranks as an SIOR myself." ~ Tracy Forsling
SIOR Chapters can apply for up to $10,000 through the Chapter Matching Scholarship Program, to be divided among two or more universities, for scholarships to students in undergraduate and graduate real estate and business-related degree programs.