News & Impact
Support the Foundation and Win a Trip to CREate 360 in Nashville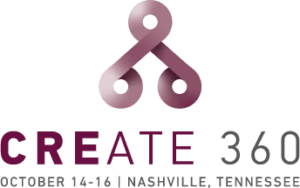 Win a free registration to SIOR's 2021 CREate 360 in Nashville, TN. Hotel and travel included. Receive one chance for a donation of $100; 3 chances for $200!  The winner will be announced during TransACT 360 (April 28-29), but you do not need to be present to win!
Donate now and help the SIOR Foundation support initiatives that Educate, Enhance, and Expand the commercial real estate community.
Deadline to enter: COB April 28, 2021
Giveaway sponsored by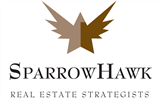 *SIOR Foundation is a nonprofit 501 (c) (3) organization. All contributions are tax-deductible to the extent of the law.
NO PURCHASE, DONATION OR PAYMENT OF ANY KIND NECESSARY TO ENTER OR WIN. A PURCHASE DOES NOT IMPROVE YOUR CHANCE OF WINNING. VOID WHERE PROHIBITED BY LAW.
A donation is appreciated to benefit SIOR Foundation, but is not required to participate. For an entry, please contact staff at siorf@sior.com. Suggested donation per ticket: $100. No cash option allowed. Winners are responsible for all applicable taxes and, by accepting the prize, agree that the prize is awarded on the condition that SIOR Foundation and its agents, officers, directors, representatives, and employees will have no liability whatsoever for any injuries, losses or damages of any kind resulting from the acceptance, misuse or use of the prize or participation in the sweepstake. Winner further acknowledges that SIOR Foundation has not made nor are in any manner responsible or liable for any representations, express or implied, in fact or law, relative to the prize including, but not limited to, its quality, mechanical condition or fitness. SIOR Foundation suggests that winners or prizes involving travel may want to purchase trip insurance in order to protect against any foreseen delays or cancellations in their trip.