News & Impact
Applications Now Open for Mildred C. Hanson, SIOR Memorial Scholarship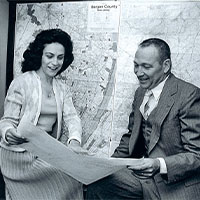 Applications are now open for the Mildred C. (Millie) Hanson, SIOR Memorial Scholarship.
This annual $8,000 scholarship is awarded to an outstanding junior or senior undergraduate female student enrolled in an accredited real estate, business, or finance program at a college or university in the United States or Canada who intends to pursue a career in commercial real estate.
Mildred C. (Millie) Hanson, SIOR was a specialist in office and industrial sales and leasing and was one of the first women to earn the SIOR (Specialist, Industrial and Office REALTOR) designation. Millie served as President of both the SIOR New Jersey Chapter and the Industrial and Office Brokers Association of the New York Metropolitan Area. Millie was named the Top Sales Associate of 2005 and 2006 for NAI James Hanson Real Estate, Hackensack, New Jersey. During her 34-year career, she brokered deals valued at more than $800 million.
The deadline for submissions is 5:00 PM EDT, Friday, October 29, 2021.
Download 2021 Mildred Hanson Scholarship Form (PDF)